CloudStation
Software developed by YellowScan to generate and visualize LiDAR point-clouds
Technologies inside: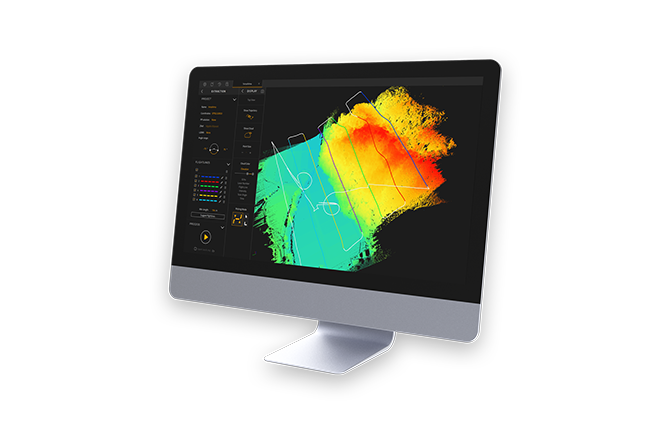 CloudStation
YellowScan CloudStation is a complete 3D LiDAR point cloud generation and processing software. It allows you to extract, process and display points from the ULS POINT-cloud immediately after the VTOL flight. The automatic flight lines generation and  .LAS files creation is now done with just a few clicks. It is licensed software, and each client receives a floating license for his workplace. To enable remote field work, the customer can test the CloudStation license for up to 30 days. In addition, the software provides support, maintenance and updates.
POINT-CLOUD PROCESSING
Project settings set up (Coordinate System, LiDAR profile, angle range, etc.),
Automatic flightlines selection,
Process and export in .LAS format(ISPRS).
Point-cloud display options:
Top or 3D view,
Cloud color (Elevation, Intensity, Echo, etc.),
Measurement tools,
Custom image export.
Technical specification:
Operating on Windows 10 and Linux,
Automatic updates,
Offline license mode,
DO YOU HAVE A QUESTION? CONTACT US!