LiveStation
Real-time in-flight LiDAR monitoring station
Technologies inside: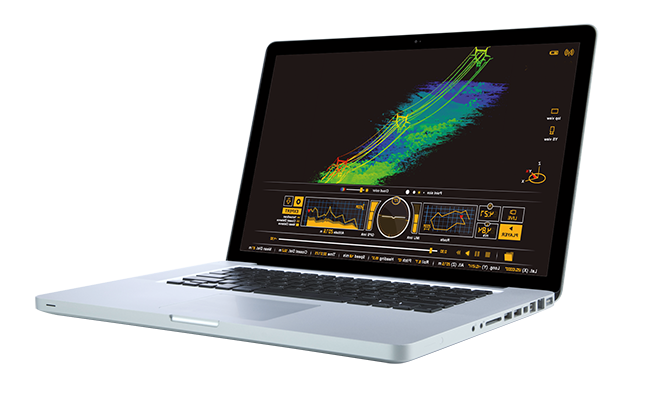 LiveStation
YellowScan LiveStation provides operators with the instant information they need to ensure smooth data acquisition even in difficult operating conditions. Renders a three-dimensional representation of the point cloud during flight with the option of zooming, translating or rotating. At the same time, the user interface presents an immediate summary of the system status. Section view easily allows the operator to check in real time whether LiDAR is able to break through the forest layer and sample soil. Missions can later be recreated to analyze flight conditions and data.
A MUST FOR LONG ENDURANCE OR CRITICAL LiDAR FLIGHTS
Live 3D point cloud visualization (including zooming, translation, rotation),
Live transect and trajectory visualization,
Speed, altitude, IMU & GNSS,
Mission replay.
LIVE VISUALISATION DURING FLIGHT AND MISSION REPLAY
 Point cloud (Top or 3D view),
Flight trajectory,
Transect (LiDAR position, first and last echoes).
NAVIGATION CONTROLS & STATUS
IMU & GNSS,
Speed,
Altitude,
Elapsed time,
Radio signal.
DO YOU HAVE A QUESTION? CONTACT US!